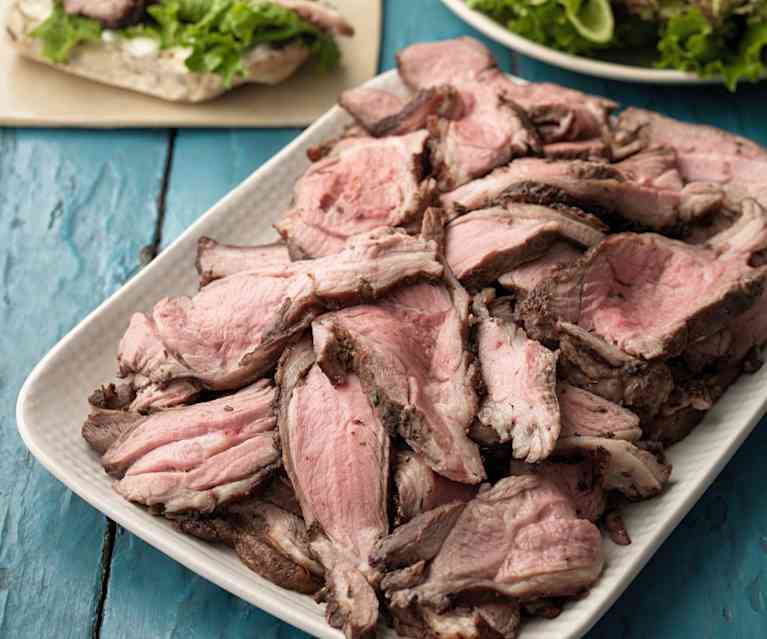 TM6 TM5
Versiones compatibles
Ten cuidado, esta receta está pensada para una combinación de dispositivos determinada y no es compatible con otras máquinas.
TM6
TM6 + Thermomix Friend
TM5
TM5 + Thermomix Friend
TM31
Lamb Shoulder with Red Wine and Rosemary
Dificultad
La mayoría de nuestras recetas son fáciles, aunque las clasificadas con dificultad "media" o "difícil" son un poco más exigentes.
Tiempo de preparación
Este es el tiempo que necesitas para preparar esta comida.
Tiempo total
Este es el tiempo que se tarda en preparar esta comida de principio a fin: marinado, cocinado, enfriado, etc.
Raciones
Aquí se muestran las raciones de la receta.
Ingredientes
1500 - 2000 g lamb shoulder, boneless, butterflied
fine sea salt, to taste
ground black pepper, to taste
7 sprigs fresh rosemary, leaves only
80 g balsamic vinegar
250 g red wine
60 g olive oil
70 g red onions, quartered
---
Inf. nutricional

por 1 portion

Calorías

2259 kJ / 540 kcal

Proteína

34 g

Carbohidratos

3 g

Grasa

41 g

Fibra

0.2 g
---
Recetas alternativas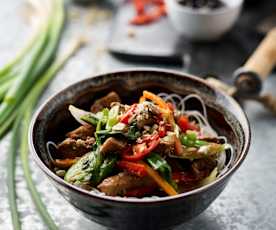 Chinese Pork with Vegetables
1h 20min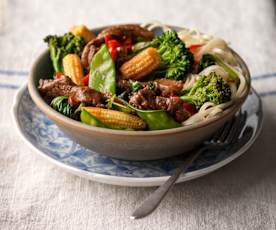 Lamb Cooked Two Ways with Carrot and Ginger Purée and Red Wine Jus
5h 15min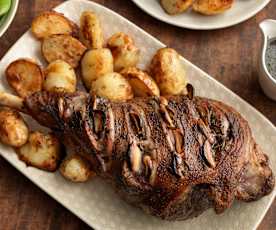 Roast Lamb with Vegetables and Mint Sauce
2sa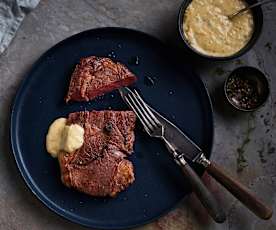 Sous-vide Rare Beef Steak with Béarnaise Sauce
2 Std. 20 Min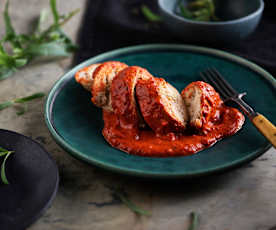 Sous-vide Chicken Ballotine with Red Pepper Sauce
2 godz. 10 min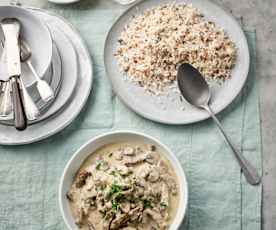 Sous-vide Cantonese-style Beef, Tomato and Onion Stir Fry
2 Std. 25 Min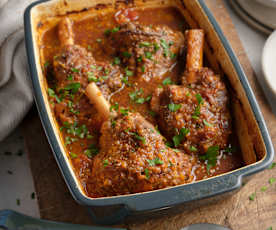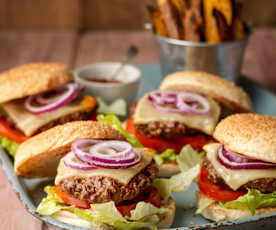 Lighter Burgers with Sweet Potato Wedges
1 godz. 40 min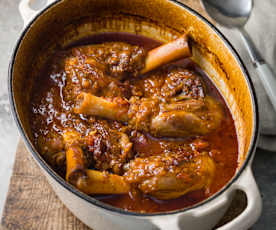 Braised Lamb Shanks with Roasted Garlic and Parmesan Mash - Stinco d'agnello con purè di patate all'aglio e parmigiano
3 Std. 20 Min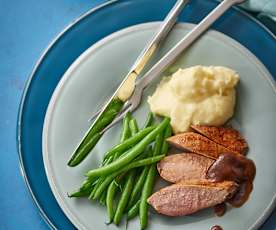 Duck Breasts with Orange Ginger Sauce, Mashed Potatoes and Green Beans
1h 10min