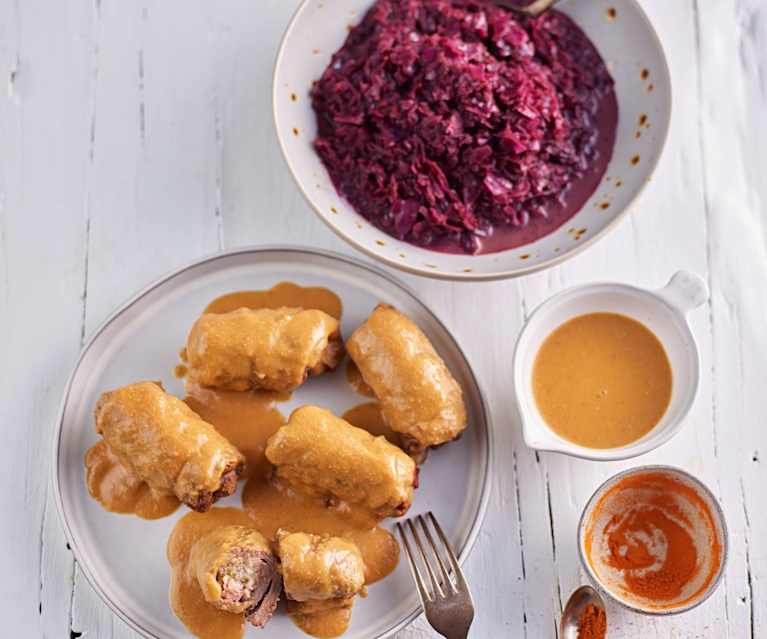 TM5 / TM6 + Thermomix Friend
Versiones compatibles
Ten cuidado, esta receta está pensada para una combinación de dispositivos determinada y no es compatible con otras máquinas.
TM6
TM6 + Thermomix Friend
TM5
TM5 + Thermomix Friend
TM31
Beef Roulades with Gherkins and Red Cabbage
Dificultad
La mayoría de nuestras recetas son fáciles, aunque las clasificadas con dificultad "media" o "difícil" son un poco más exigentes.
Tiempo de preparación
Este es el tiempo que necesitas para preparar esta comida.
Tiempo total
Este es el tiempo que se tarda en preparar esta comida de principio a fin: marinado, cocinado, enfriado, etc.
Raciones
Aquí se muestran las raciones de la receta.
Ingredientes
Red Cabbage
60 g dried prunes, pitted
75 g raisins
800 g red cabbage, cut in pieces (3-4 cm)
50 g goose fat
o bien 50 g lard
1 ½ Tbsp caster sugar
1 ½ tsp fine sea salt
6 cloves
500 g red wine
Roulade Filling
250 g onions, quartered
300 g smoked ham, cooked, cut in pieces (see tip)
100 g smoked bacon, cut in pieces
40 g Dijon mustard
150 g pickled gherkins
1 tsp ground black pepper
Sauce
60 g onion, quartered
100 g fresh button mushrooms
20 g unsalted butter
180 g mixed vegetables (e.g. Carrots, celeriac, leeks), cut in pieces (3 cm)
30 g Dijon mustard
30 g tomato purée
50 g water
250 g red wine
2 - 2 ½ beef stock cubes (each for 0.5 l)
o bien 2 - 2 ½ heaped tsp beef stock paste, homemade
Roulade
60 g sunflower oil
2 Tbsp sweet paprika
1700 g beef topside (cut in 10 thin slices, each slice approx. 25 cm x 12 cm)
30 g plain flour
100 g sour cream
1 - 2 Tbsp red wine vinegar
1 pinch fine sea salt, or to taste
1 pinch ground black pepper, or to taste
---
Inf. nutricional

por 1 portion

Calorías

2401 kJ / 573 kcal

Proteína

47 g

Carbohidratos

19 g

Grasa

29 g

Grasas saturadas

10 g

Fibra

4.3 g

Sodio

1746 mg
---
Recetas alternativas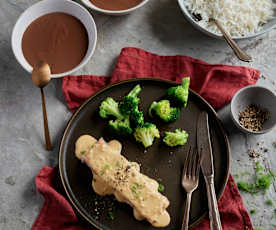 Salmon with Dill Cream Sauce, Broccoli and Basmati Rice; Chocolate Custard
40 Min
Meatballs in Tomato Sauce with Potato Purée
45 Min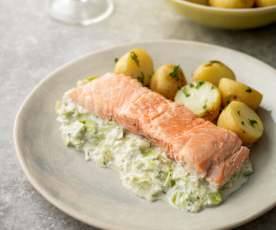 Salmon and Leek Parcel with New Potatoes
1 Std.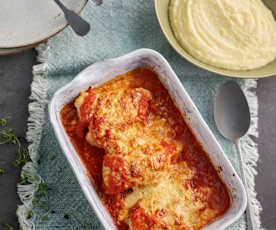 Chicken Breasts Pizzaiola with Celeriac and Potato Purée
1 Std.
Frozen Yoghurt Bark (TM5)
6 Std. 10 Min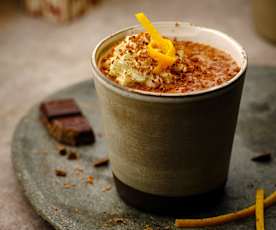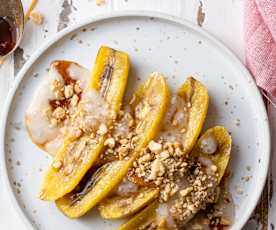 Baked Banana with Tapioca and Coconut Milk Sauce
1 Std.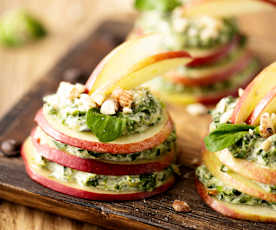 Apple Mille-feuille with Lamb's Lettuce and Nuts
15min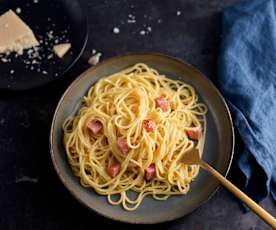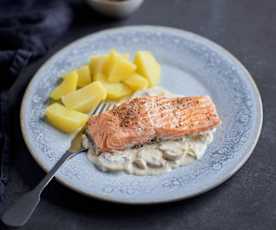 Salmon with Potatoes and Mushroom Cream Sauce
35min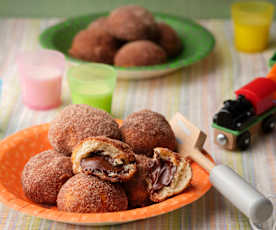 Chocolate-filled Cinnamon Pretzel Bites
1h 50min
Roast Potatoes with Rosemary and Garlic
1 Std. 10 Min